Stimulate the Australian economy with renewable energy!
The Guardian Newspaper published an excellent article highlighting the current frustration between rural farmers in Australia who trying to turn their waste into renewable energy and curtail greenhouse gas emissions yet are ultimately being penalised for doing so…
By Bianca Nogrady. The Guardian – 6th August 2020
'We pay a tax to produce clean energy': the Queensland pig farmer who is leading the way on climate action
It's an energy source that reuses waste and prevents the release of a potent greenhouse gas into the atmosphere. But Australia's biogas pioneers are going it alone
Laurie Brosnan is frustrated. "We pay a tax to produce clean energy," says the pig farmer from Biloela in central Queensland.
In the past five years, his company, Bettafield Piggery, has invested millions of dollars in an advanced biogas system that not only meets all its own electricity needs, but feeds extra back into the grid.
It also takes care of all the piggery's organic waste – plus extra food waste from schools and cafes in the nearby town – and generates water for irrigation and rich compost for the fields.
Yet this family-owned and run operation is taxed at the same level as a large natural gas plant.
"In Queensland, we have to pay," Brosnan says. "We're treated like liquid natural gas."
Biogas is what is produced when organic matter breaks down anaerobically (without oxygen). It consists mainly of biomethane, which can be burned to generate heat and electricity, or used as a substitute for natural gas.
In 2016-2017, Australia's 242 biogas plants – around half of which are landfills harvesting methane – generated around 1,200 gigawatt-hours of electricity, or 0.5% of the national electricity generation total, according to a report produced for the Australian Renewable Energy Agency and others. But that same report concluded that biogas had the potential to deliver almost 9% of Australia's total energy consumption.
Biogas backers say it dramatically cuts the amount of methane – a greenhouse gas up to 40 times more potent than carbon dioxide – being released into the atmosphere. Some carbon dioxide is released in its generation, but the climate impact is significantly reduced. By contrast, extracting gas from below ground creates substantial new emissions.
Bettafield's biogas journey began in 2014 when it was renovating and building a new site for breeding pigs. It had two challenges: one was an electricity bill topping $50,000 per month; the other was the 120,000 or so litres of organic waste generated by 1,600 sows.
Many piggeries pump the effluent into ponds or holding tanks, but the Brosnans wanted a solution that meant they could effectively dispose of that waste on a daily basis.
The solution was a biogas plant. Inside two 3m-litre, constantly stirred tanks, bacteria digest the organic matter in the waste, which includes "paunch" – cow stomachs – from a nearby abattoir. In the absence of oxygen, they generate huge quantities of biogas, consisting of a mix of methane, carbon dioxide, hydrogen sulphide and water vapour.
The methane is turned into electricity via three generators that operate in the same way as truck engines, except they run on methane instead of diesel. Bettafield started out with two 100 kilowatt engines, and recently added a larger 360kW engine, taking their total power generation capacity to 560kW.
After the anaerobic digestion has taken place, what's left is solid and liquid waste. The solid waste, rich in nutrients, is used as fertiliser on their fields, and the water is used for irrigation.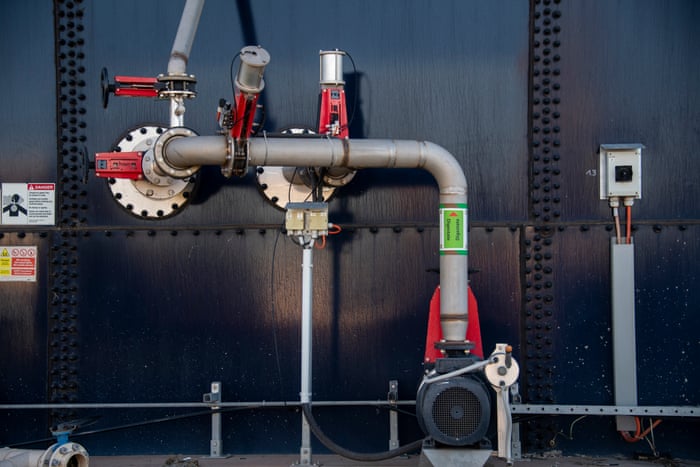 COST BENEFITS OF A BIOENERGY SYSTEM
Produce your own power – renewable electricity or gas
Food and agricultural waste a part of the circular economy
Organic (non-synthetic) fertiliser will enhance soil carbon capture
No phosphate run off from fertiliser which reduces blue-green algae
Naturally derived carbon dioxide for industry use
Prevents carbon dioxide emissions
Stimulate the Australian economy – NEXT STEPS
If you have:
Dairy, piggery, feedlot or poultry manure
Horticultural waste
Food processing and source segregated food waste, and would like to discuss how a bioenergy system can "power up your waste" we'd love to hear from you.
Visit energy360.com.au or call +61 3 9770 8545
Biogas Upgrading: Energy360 can upgrade the biogas generated by using world leading biogas to biomethane upgrading technology.
The upgraded biomethane can then be injected to the grid, which enables customers to utilise the valuable, onsite biogas to generate an income stream and offset the profit impact of natural gas price increases without risk to the site's processing operations.
Key benefits – Biogas to biomethane upgrading is a leading solution for carbon-free manufacturing. The technology is robust, proven and will be delivered by Energy360, Australia's leading biogas handling company.
In Addition: Biogas can aslo be stored without conversion to another energy source and used as needed to generate power. The electricity produced can be grid connected or used behind the meter.
Stimulate the Australian economy, Contact us for your next bioenergy project : Energy360